Your Signature is Needed
Sign our petition to encourage the Michigan House and Senate to vote yes on the Smart Justice reform package.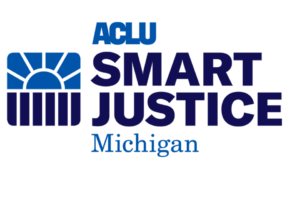 The bipartisan smart justice bills will help end mass incarceration and racism in the criminal legal system.
Pretrial jail, suspended licenses, and mandatory minimum sentences dramatically and disproportionately impact Michigan's minority and poorest residents accused of minor offenses, making it almost impossible for the accused to make a living, provide for their families, or to contribute to their communities.
By enacting these important reforms to our state's criminal legal system, we can work to proactively solve problems, strengthening families, and building stronger communities.
We, the undersigned, strongly support the bipartisan pretrial task force bill package being considered by members of the Michigan Senate and state House of Representatives.
Smart Justice reform gives Lansing the chance to:
Protect Michigander's constitutional rights

Ensure equal, more effective justice for residents with mental health issues

Advance racial justice in the criminal legal system

Equip law enforcement and judges with better options for quickly addressing minor and traffic offenses

Strengthen communities
The bipartisan jail and pretrial reform package include:
House Bills 5844, 5846 – 5852, 5854 – 5857:
Eliminating driver's license suspensions for offenses unrelated to unsafe driving, decriminalizing numerous misdemeanor traffic offenses to civil infractions, and eliminating mandatory minimum jail sentences for certain minor offenses. 
Senate Bills 1046 – 1051:
Expands the ability of law enforcement to issue citations/appearance tickets in place of arrests, implements grace period for the first time a person misses a court date before they can be arrested, prioritizes alternatives to a jail sentence for various misdemeanors and low-level felonies, requires probation and parole conditions be tailored to the individual, adds behavioral health to statutory training standards for local corrections officers, and more.
We encourage lawmakers to approve these bills and urge Governor Gretchen Whitmer to sign them.